Contact West End Baptist Church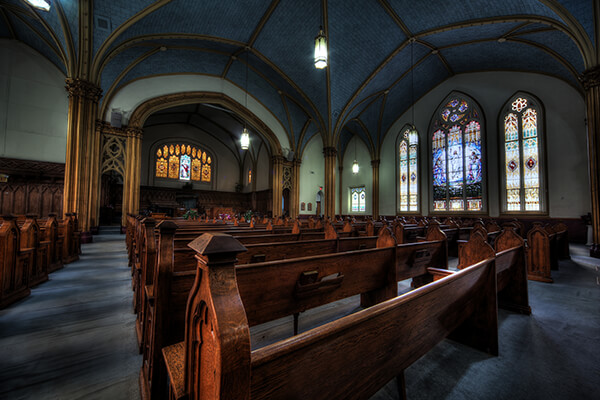 Administrative Office Hours
Monday, Tuesday, Thursday 10:00am-4:00pm
Wednesday 12:00pm-4:00pm
Our Location
1400 S 4th St,
Louisville, KY 40208
Phone
Worship Times
Sunday School 9:30 AM
Sunday Morning Worship 11:00 AM
Wed. Noon Prayer Meeting 12:00 PM
Wed. Night Bible Study 6:30 PM
Senior Pastor
Rev. Dr. Dartanya G. Hill, Sr.
West End Baptist Church Staff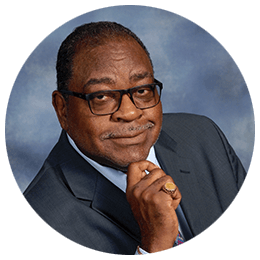 Dr. Dartanya G. Hill, Sr. - Pastor
Rev. Dr. Dartanya G. Hill, Sr., is a graduate of Western Ky. University with a Bachelors of Arts degree in Psychology. In May 1976 he graduated from Eastern Illinois University with a Masters of Arts degree in Psychology. In May 1997 he graduated from United Theological Seminary with a Doctorate of Ministry with an emphasis in Social Justice. The Honorary Doctor of Divinity was conferred on him by Simmons College of Kentucky in 1993.
Dr. Hill is the Pastor of the West End Baptist Church in Louisville, Ky. During his 32 year pastorate he has led the Church from a destructive arson fire at its former location to a cathedral style building in a historic neighborhood in the epi-center of the city. Ministering from the holistic concept of ministry, Dr. Hill leads the Church in a 32 year long service ministry of feeding the hungry, ministering to persons with addictive disorders, vibrate education programs and spiritually strengthening worship services.
Dr. Hill is currently leading the Church in a capital stewardship program that will lead to building a Family Life Center in order to better minister to the physical, emotional and spiritual needs of the Church and community.
Dr. Hill is the founder of a youth crime and violence prevention program founded in 1981 after being challenged to provide care for several teenage African American males trapped in the Foster Care system. The program is a concept of comprehensive treatment of youth to prevent involvement in and progression of crime and violence. It encompasses education programs, counseling programs, recreation programs and housing opportunities as needed. The program has not functioned since 2008.
Dr. Hill is a retired Kentucky State Government Employee: In 1976 he was employed as a Psychologist to assist in the formation and operation of a new residential addictions treatment program. In 1981 he was employed as Treatment Program Director and Developer of the Treatment Program for the Kentucky Correctional Psychiatric Center. Following the implementation of this program Dr. Hill became Superintendent of Central Kentucky Treatment Center and Cardinal Treatment Center simultaneously for the treatment of criminal and emotional juvenile issues respectively. In 1983 Dr. Hill was appointed by Gov. John Y. Brown to serve on a Blue Ribbon Commission Task Force as the Assistant Director of Children's Services to reorganize and address problem issues in residential treatment programs statewide for children and youth. Dr. Hill completed his career in 2012 as a Clinical Psychologist working with court ordered families in the urban sector needing assessment, treatment and disposition by the Courts.
---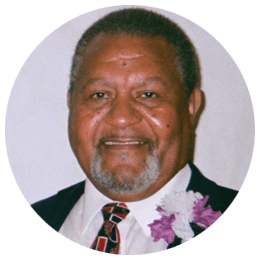 Rev. Robert Dickerson, Sr. – Assistant Pastor
Rev. Robert L. Dickerson Sr. serves as the Assistant Pastor of West End Baptist Church. He married his wife, Wanda L. Barbour Dickerson, May 24, 1975. They have 4 children. Rev. Dickerson was in the US Marine Corp and retired from the Jefferson County School System after 27 years of working with special needs children. Rev. Dickerson is a graduate of Central High School and Simmons College of Kentucky. Rev. Dickerson is also actively involved with the Feed the Hungry and Homeless Ministry.
"Enjoy being a Team Player in Church Ministry", Rev. Robert L. Dickerson, Sr.
---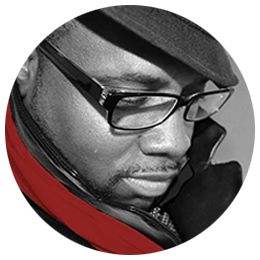 Minister Michael A Young, Sr. – Minister of Music
Michael serves as Minister of Music at West End Baptist Church, Rev. Dr. Dartanya G. Hill, Sr., Pastor, Louisville, KY. He is very active in the Music Ministry - locally and nationally. He serves as clinician for various workshops, consulting and producing gospel music for various soloists, choirs and organizations.
Michael is the composer of numerous compositions. His compositions have earned him a Grammy Nomination. He is a writer for the Gospel Music Workshop of America, "Women in Worship" Under the umbrella of M. Andre Y. Productions, Michael A. Young and Company and Michael A. Young with IN GOD'S PRESENCE were blessed to record 3 CD's - featuring the Maestro's compositions. The newest Release "Everybody, Let's Praise the Lord" is available on iTunes, Amazon and Google Play.
Michael is Married to Nedra Hinkle-Young and is the proud father of 9 children.
---

Carolyn M. Williams – Minister of Education / Mass Choir Director
Carolyn Williams, born and raised in Louisville, is a graduate of the University of Kentucky where she earned a BS Degree in Civil Engineering and worked in public service for 30 years. She and her husband, Walter Williams, Sr have two boys, three girls and three grandsons.
Carolyn and Walter joined the West End Baptist Church in 1985. During that time Carolyn has served as a musician, choir director, Music Department (MD) Director, MD Administrator, Teacher and Bold Step of Faith Administrator. She currently serves as Minister of Education and Mass Choir Director.
During her second bout with cancer in 2014, Carolyn wrote and directed her God-inspired walk-through drama, "1400 Harvest: Horror or Hallelujah". Carolyn has always loved the music ministry and is committed to using her spiritual gifts for the glory of God and the edification of the Church.
---

Jerralyne Guichard – Administrator Assistant
Administrative Office Hours
Monday, Tuesday, Thursday 10:00am-4:00pm
Wednesday 12:00pm-4:00pm
West End Baptist Church Worship Times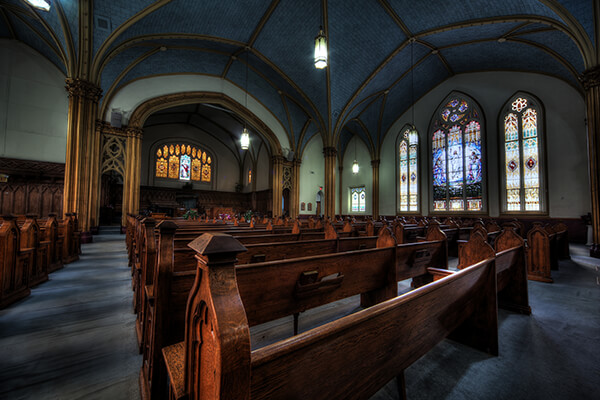 Sunday School - 9:30 AM
Sunday Morning Worship - 11:00 AM
Wednesday Noon Prayer Meeting - 12:00 PM
Wednesday Night Bible Study - 6:30 PM
Find Your Spiritual Home at West End Baptist Church
God has set before us a marvelous view of ministry
The vision includes our commission to evangelize the world, Matt. 28:19-21, and our understanding of God's will that none shall perish, 2 Peter 3:9, because of God's love for all people, John 3:16. We envision God using us to sing the songs of Zion like never before. We foresee the growth our education department with respect to enrollment, programs and activities. God has promised to souls to be saved and we are believing Him for it. We believe the ministry will grow to include weekday ministries, greater mission support, care for our elderly, ministries to society's less fortunate, ministries to college students and as an African American Church, lead in ministry across cultural
boundaries. Arise, the Glory of God is shining upon you!
~Pastor Hill
Mission Statement
As Members of the West End Baptist Church, we are commissioned to teach Jesus, preach Jesus, and baptize in the name of the Father, Son, and The Holy Spirit. Our commitment is to share the love of Jesus to the broken-hearted, to the hungry, to the naked, to the sick, and to the imprisoned. We will serve our diverse community; welcome the stranger in neglecting no one, accepting everyone; doing all to build up the body of Christ. We do this work by faith, with the authority given to us by Jesus Christ our Lord.
Therefore, in all things, we will praise, worship, and glorify God! Hallelujah!!!
West End Baptist Church History
Established 1941
In the spring of 1941, in a home located at 430 South 19th Street, Mrs. Mollie Graves offered a simple prayer to our Father in heaven to send workers into vineyard. This humble prayer set into motion a series of events that brought forth the West EndBaptistChurch from its obscure beginnings in west Louisville, KY.West EndBaptistChurch was started by a group of faithful, committed Christians. In the hearts and prayers of a group of ten dedicated Christians concerned about the growth of their church with Sunday school, bible studies and prayer meetings, a Bible-Believing, Bible-Preaching church was born.
Their first priority was to find a pastor. Rev. James H. Chalmers, formerly of NewZionBaptistChurch, was chosen as the first pastor. When these meetings quickly outgrew her home, this group decided it was time to formally become a church with greater opportunity for service and fellowship as well as a commitment to upholding the fundamentals of the Christian faith. The building at 428 South 20th Street, which was just a few blocks away from their current meeting place, was considered a good choice for a place to worship. Their purpose was to honor and exalt God and be a service to the people of their community.
The church grew and thrived under Rev. Chalmers' leadership. It had increased its membership from the original ten to forty members. West End boasted of several committed deacons; Brothers Dillard, Charlie Shoulders, Carl Turner, John Williamson, James Watson, Edison Davis and later George Buchanan. The committed members loved their church and worked unceasingly for it. They were able to raise enough revenue from "selling dinners" and homemade ice cream to last throughout the winter. But as he aged and in the intervening time of his resignation and the calling of the next pastor, the membership dwindled down to eleven members.
In 1961, it was evident that a pastor was needed who could devote his attention to the church. A call was prayerfully extended and after a relatively short search, Rev. Lincoln N. Bingham answered that call and became the pastor of West End Baptist Church. He was a great man of faith, strong convictions and indomitable courage. Upon his arrival, West End had the same number of members it had when it first started out with twenty years earlier and had only one deacon, George Buchanan, who was employed and had the only automobile. Deacon Buchanan continued the prayer of asking God to "send more workers" and that prayer is still being answered today. Rev. Bingham admonished the church to have faith as the church sought to do God's will. There was a new movement of the Spirit among the congregation, a spirit of power, love and a sound mind. The church began to grow under his inspired leadership, which was evident in 1963, during the first revival where fifty souls were added to the church. Twenty-three of those were first time decisions. The Sunday school, the oldest auxiliary in the church continued to flourish.
It was apparent to the membership that a larger building was needed. So plans were made that would involve moving to another location to allow the ministry to continue to grow. On October 1, 1968, there was a grand motorcade that highlighted the occasion from the old location to the property that was secured at 2820 West Jefferson Street. Baptisms of the new souls that were continued to be added were done at the church-around-the-corner, BaptistTabernacleBaptistChurch. Members remained faithful even when things were difficult. God used these faithful members to maintain the work that He had assigned to them.
1976, because of the organization of our Christian Education program, West End purchased the property adjacent to it. We found that it too exceeded the ability to adequately serve our needs because of our growth. In 1979, the old educational building was demolished and the sanctuary was remodeled. With continued emphasis on Christian education and rapid growth, in 1980 the foundation for a comprehensive educational wing and a large fellowship hall with a kitchen and ample office and classroom space was laid.
In 1983, Rev. Dartanya G. Hill, Sr., joined West End Baptist Church. He quickly became involved in the work of the church and taught New Members class, Sunday school and was the Adult Sunday School Director. Pastor Bingham asked Rev. Hill to accept the position of assistant pastor in 1986. In the summer of 1988, on the recommendation of Pastor Emeritus Bingham, Rev. Hill was called as Interim Pastor of West End. Nine months later in 1988, Rev. Dartanya Hill became the church's third pastor. Pastor Hill believes in a holistic approach to ministry. That is to say that the church must meet the total needs of the individual and not merely spiritual. In this view, many creative ministries have been established under his dynamic and energetic leadership.
In July 1989, the new educational facility was erected. However, in December 1989, tragedy struck when a fire was set and destroyed the fellowship hall, educational building and offices. It delivered a major blow. Yet, West EndBaptistChurch stood as a testimony of God and the commitment of its people. For it was the people, not the building, that made the church.
On December 22, 1991, the Sunday before Christmas, the membership moved from 2820 West Jefferson to a Historic Church building at 1400 S. 4th Street. Upon arrival at our new location we were met with new opportunities for ministry and bold challenges to our own faith. From observations of the fact that many persons found refuge in the nearby park and even on the Church porch, we were faced with the fact that we preach that God loves all people. Out of that need was born the "Homeless Breakfast". Once a week, persons are given a hot meal, inside from the elements and challenged to get to know Christ by way of Conversation, Music, Biblical Tracks, Worship and The Word. Understanding our need to talk to God and He with us, was developed Wednesday Mid-Day Prayer Time. Christian Counseling for the Community (by appointment), Nursing Home, Jail / Prison Ministry, Boy Scouts, Young Adult Ministry, Porch Talk and Prayer Walks, Men and Women Prayer Breakfast, Family, Friends, Fellowship, Fun, Senior Fellowships, Harvest Fest, Rap the Spoken Word, Creative Ministries and more are all efforts in addition to our basic ministries that continue to build on the foundation laid in 1941.
In 2010, the church began an aggressive campaign of missions and evangelism and renovations of the building that will allow for future growth. And the Church did move to perform $150,000.00 in very significant renovations that prepare the building for years of Ministry in this location. We have witnessed the growth of several bible teachers that help to stabilize and ensure the growth of the ministry for the future. The active enrollment of the church is greater than it has ever been and the Church functions with an experienced and diversified staff. Souls continue to be saved and the saved continue to be edified.
For 73 years, West End continues in The Faith to build on the foundation of Jesus Christ that The Lost will be Saved, The Saved will be Taught and the Taught will be Trained to share the truth of the Gospel to all people.
As Mollie Graves, the founding mother of the church always said,
"West End is built on a rock, a strong foundation and that foundation is Jesus."